Yuraygir National Park, Northern NSW
Thursday 6 – Sunday 9 October 2022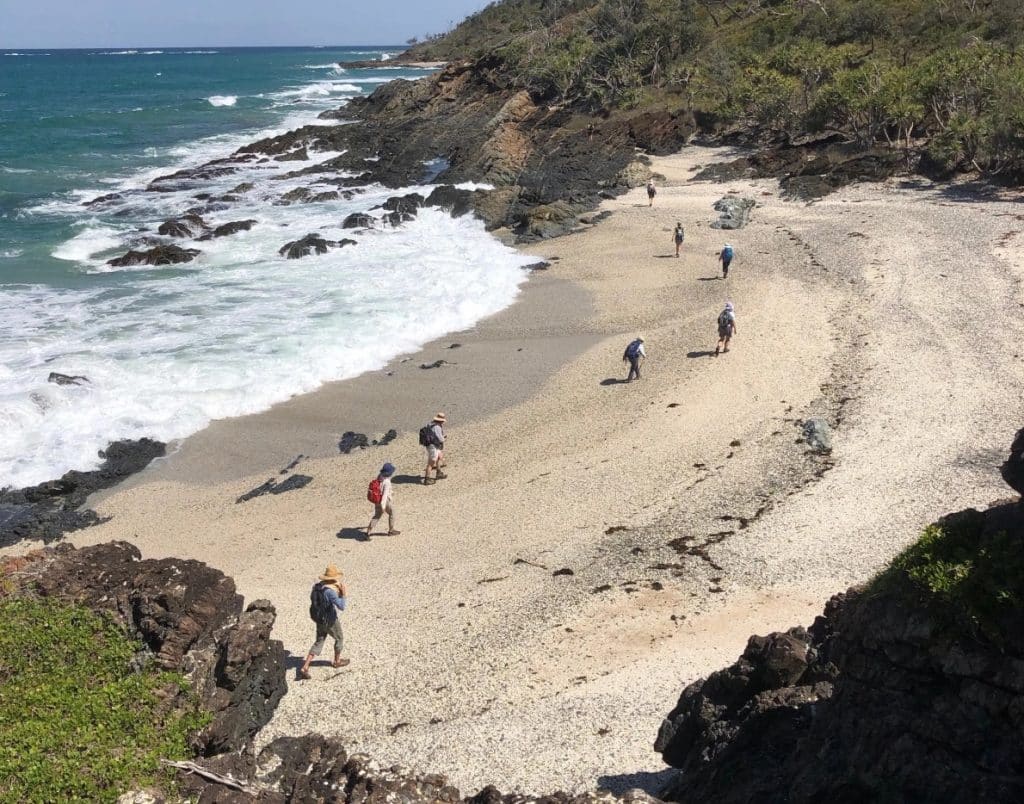 With Ken Golding & Brother Tenzin (Alex Anderson)
This MenAware Nature Retreat with www.yatra.org.au will take us to a beautiful camp at the edge of Lake Arragan in the Yuraygir National Park. This coastal lagoon system surrounded by paperbarks is a wonderful renowned environment for canoeing, swimming and birdwatching.
For details and registration information visit:
https://yatraaustralia.files.wordpress.com/2022/08/ma22b-inforeg.pdf
A MenAware Nature Retreat provides an experiential container where our relationship with self, other men and nature can be explored in a safe and caring environment. During our time together we will investigate the possibility to live a fulfilled, authentic and sustainable life and how we can take this into the relationships and the communities we live in. Our retreat program will draw upon a flexible combination of yoga, meditation, mindful walking, discussions around the campfire, shared meals and our unique, creative celebration of mankind.
This MenAware Nature Retreat will take us to the shores of Lake Arragan, a place of peaceful paperbark wetlands and coastal rainforests, spectacular sea cliffs and pristine beaches in Yuraygir National Park, the largest coastal park in NSW. Carpooling for those based in the Northern Rivers will depart on Thursday 6th October @ 11am from Mullumbimby, from where we will embark on a 1.5 hour drive to Lake Arragan
Campground in Yuraygir National Park, close to the town of MacLean, near Grafton. We will return to Mullumbimby on Sunday 9th October by 6pm. Carpooling or direct travel for participants in other locations can be organised after registration. Accommodation will be in our personal tents. All meals will be vegetarian. A MenAware Nature Retreat is an alcohol and drug free event.
Facilitators:
Ken Golding has a diverse history of social and environmental activism, meditation and artistic expression and has been engaged in creating and presenting innovative workshops, courses and activities for men for over 30 years. He has facilitated several yatras and nature retreats over the past decade and currently teaches Buddhist influenced meditation using the Recollective Awareness approach. Ken has a deep concern about our collective environmental and social future and believes that working with men cannot be done in isolation from these concerns.

Brother Tenzin (Dr. Alex Anderson) began with an ecologist's understanding of
interdependence, but the rainforest soon led him to Buddhist meditation. Now ordained as a monk in the Sakya Tibetan tradition, he has also studied and practiced meditation under Zen Master Thich Nhat Hanh at Plum Village in France, and at Pa Auk Tawya in the Burmese Forest tradition. Guided by his main teacher Bhante Dhammadipa, his approach is informed by Theravadin, Zen, and Vajrayana methods of meditation and mindfulness, as well as Hatha Yoga, Deep Ecology, and his deep love of wild places. He currently lives on Gumbayngirr country on the Dorrigo Plateau, where he has a project to co-create community space for meditation and nature connection: http://www.gaiaforest.org