SUNDAY, MAY 29, 2022 AT 2:30 PM – 4:45 PM UTC+10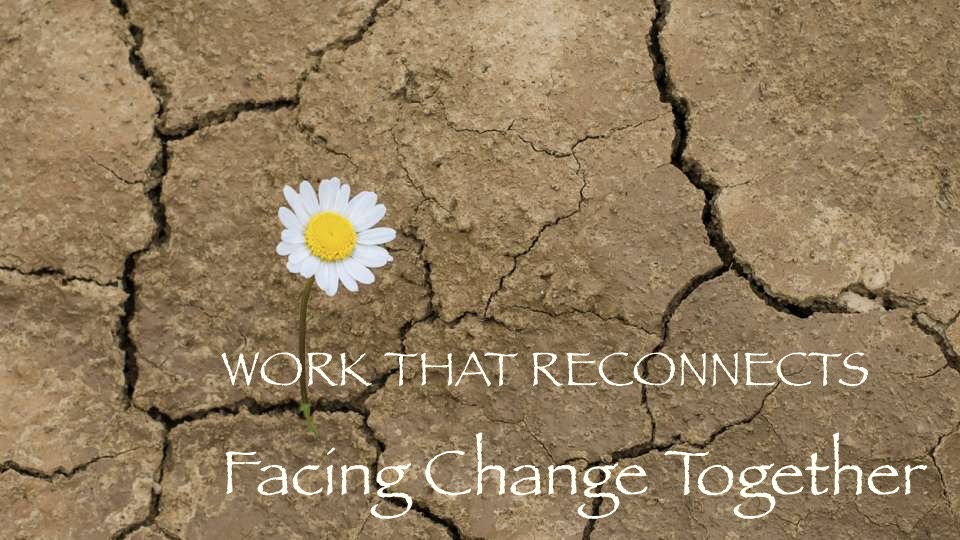 How to face the mess we're in without going crazy? DEEP ECOLOGY Online Workshop in the Work That Reconnects facilitated by Inna Alex. Join us as we build community exploring the complex nature of our times!
---
TIMING: 2.30-4.45pm AEST / 4.30-6.45pm NZST

Register via google form:
docs.google.com/forms/d/e/1FAIpQLSfbeShHp1QXc05g1LTP36JVoOZ-Ne0s0gf5HnalJotC4BsTug/viewform

Spaces limited to 18.
$20 non-refundable admin fee to secure your place. Dana/donation for Inna's facilitation of the workshop to be made after the course.
---
BACKGROUND
We are alive at an extraordinary moment in time: It is a time of immense uncertainty, as Covid-19 impacts our lives locally & globally, climate catastrophe looms, the sixth mass extinction accelerates, and the wounds of inequality and inhumanity are laid bare. It is also a time of great possibility when creativity, courage, and collective action can change the political and ecological landscape for future generations. A time when many of us are seeking ways to reconnect to one another and to the living Earth, and to bring forth our particular gifts to contribute.

THE WORK
The Work That Reconnects is a transformational body of work that includes theories and interactive practices enabling us to reconnect to our own true nature, the web of life, and to our human community. Opening our hearts and minds to the love and the grief we feel for our world empowers us to act on behalf of Earth.

In this workshop you have the opportunity to experience interactive sessions focussing on the 4 stages of the spiral of the Work That Reconnects: Gratitude, Honouring our Pain for the World, Seeing With new Eyes, and Going Forth.

We will use guided meditation, small group work, whole group explorations, creative writing, poetry and music to guide us through these stages.

Everybody is welcome. No previous experience necessary.
"I found clarity about my purpose & a release of tension about how I am feeling. I went to the depths of how I felt and then came out of the other side smiling, exhilarated and regenerated to continue with a renewed purpose and determination."

(Jemma, participant of 'Facing Change Together'-workshop, May 2020)
COST
There is $20 non-refundable admin fee due on registration to confirm your space on the workshop.

Inna is offering facilitating this workshop on a dana basis, i.e. she is not asking a fixed charge, but welcoming donations. It is up to you how much you want to offer in reciprocity for what you receive. Details how to offer dana will be sent to you once registration is complete. We suggest you make your dana offering after the course.